• Brand Strategy
• Storytelling
• Event Experience
• Donor Development
• Campaign Design
• Monthly Donor Community
Most people understand the need for clean water and even believe every kid deserves to have a roof over their head. But access to banking for refugees in North East Africa? That takes some explaining.
For over eight years we've helped Seed Effect do just that.
What started with a brand identity refresh grew into a trusted partnership where we've had the opportunity to lead multiple media trips to Uganda, design record breaking events in Dallas and ultimately help empower over 40,000+ people living in material poverty to provide for their families with dignity.
Honeystreet brings Seed Effect stories to life. 
They help us share not just what we do, but why what we do matters so much. Honeystreet helps us bring words to life, so that we can in turn bring life to these communities. We're incredibly grateful that the Honeystreet team believes in our mission and helps us to carry this out.
MISSY WILLIAMS, EXECUTIVE DIRECTOR
STORYTELLING, STRATEGY & STEWARDSHIP
Story is the foundation of every good brand. But when you have a complex cause—story is your best friend.
Here's why: People give to people, not causes.
So when Seed Effect invited us in we developed a strategic storytelling approach to equip them with a comprehensive media library that continues serve them today—over five years later.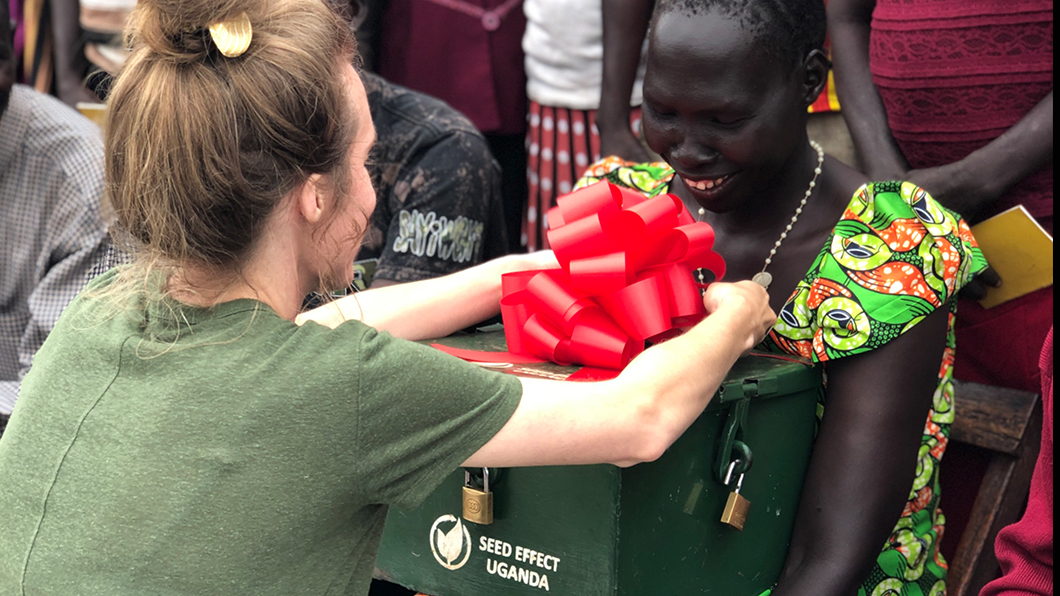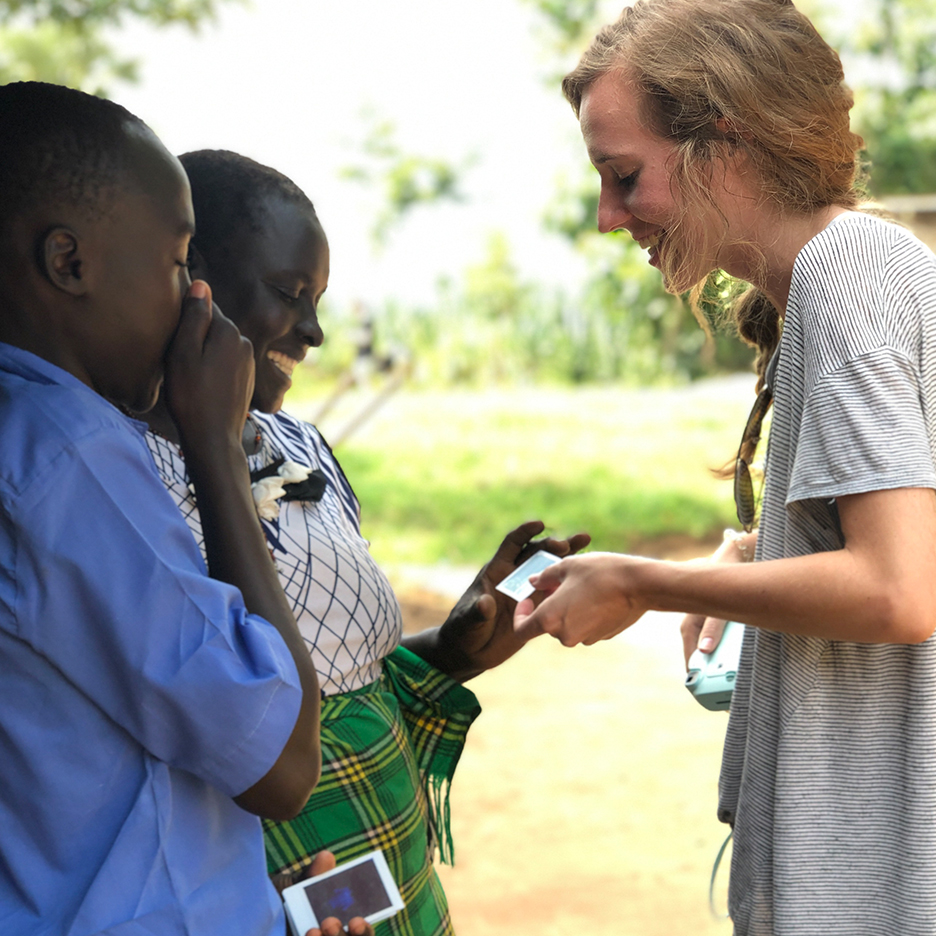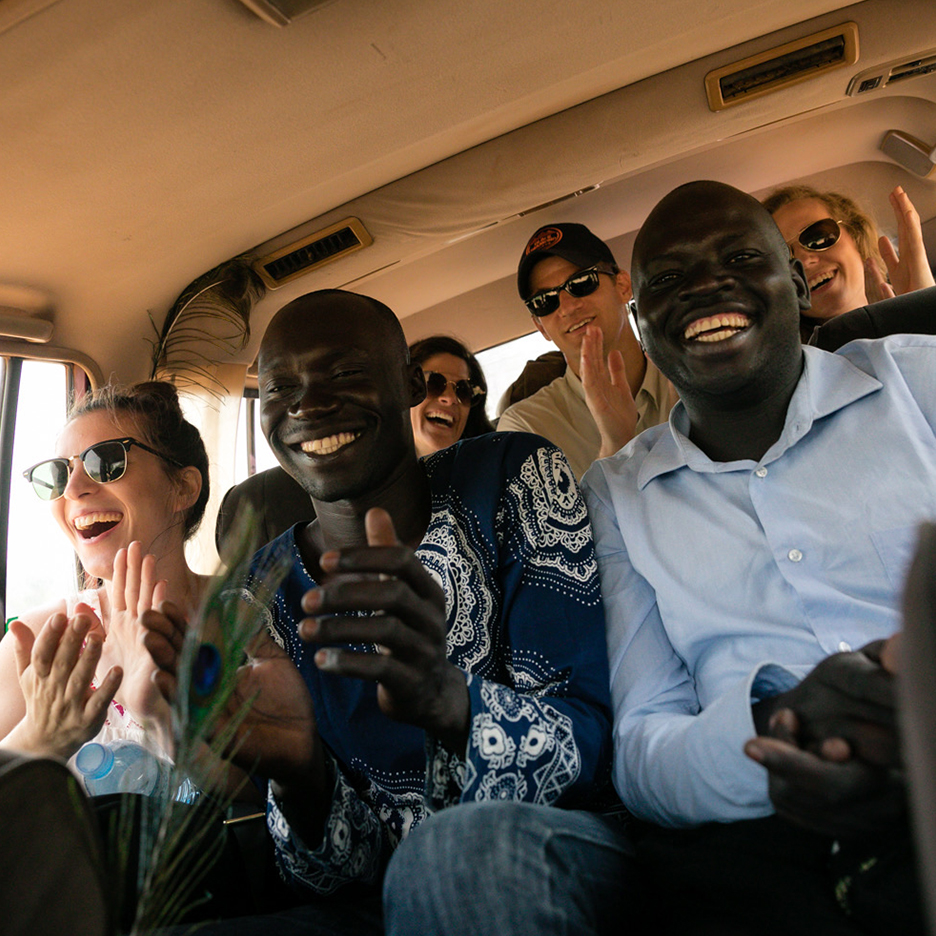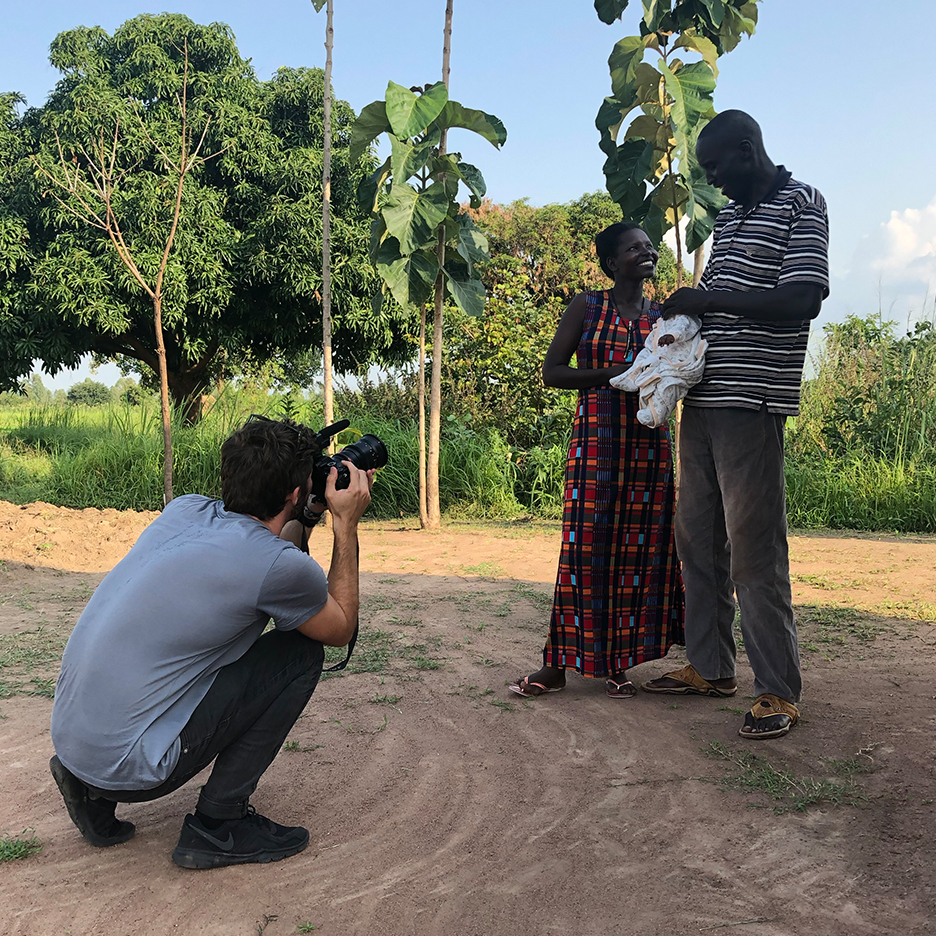 Just want to say what an AMAZING JOB you did on the Annual Report!
Thank you so much for your diligence and attention to detail—it is incredible!
So proud of it and grateful for you!
DENNY SLATON, STEWARDSHIP ADVISOR

YOUR ANNUAL REPORT DOESN'T HAVE TO BE BORING
Transparency and trust—two things donors care about most—both built over time. You can be proactive or reactive about this, but we'll save you a lot of time with this "secret":
Donors are drawn to transparency.
Each year we use Seed Effect's stunning field photography and inspiring member stories to celebrate the difference their donors made. It's not uncommon for donors to request more copies to share with friends, or for foundations to comment, "this is the best annual report we've seen".
ELEVATING YOUR EVENT
Seed Effect's annual fundraiser, "Seed Effect: Grow" brings their story to life through media, inviting partners to join in their mission.
From the initial invite to the massive custom wallpaper filled with Seed Effect faces, we designed every detail of this event alongside the Seed Effect team to set the stage for an inspiring night of generosity. 
With a fresh approach and a big goal, we helped Seed Effect raise 4 TIMES more donations in one night than ever before! Over $180,000 was donated to launch Seed Effect's new branch and empower over 2,300 families living in material poverty.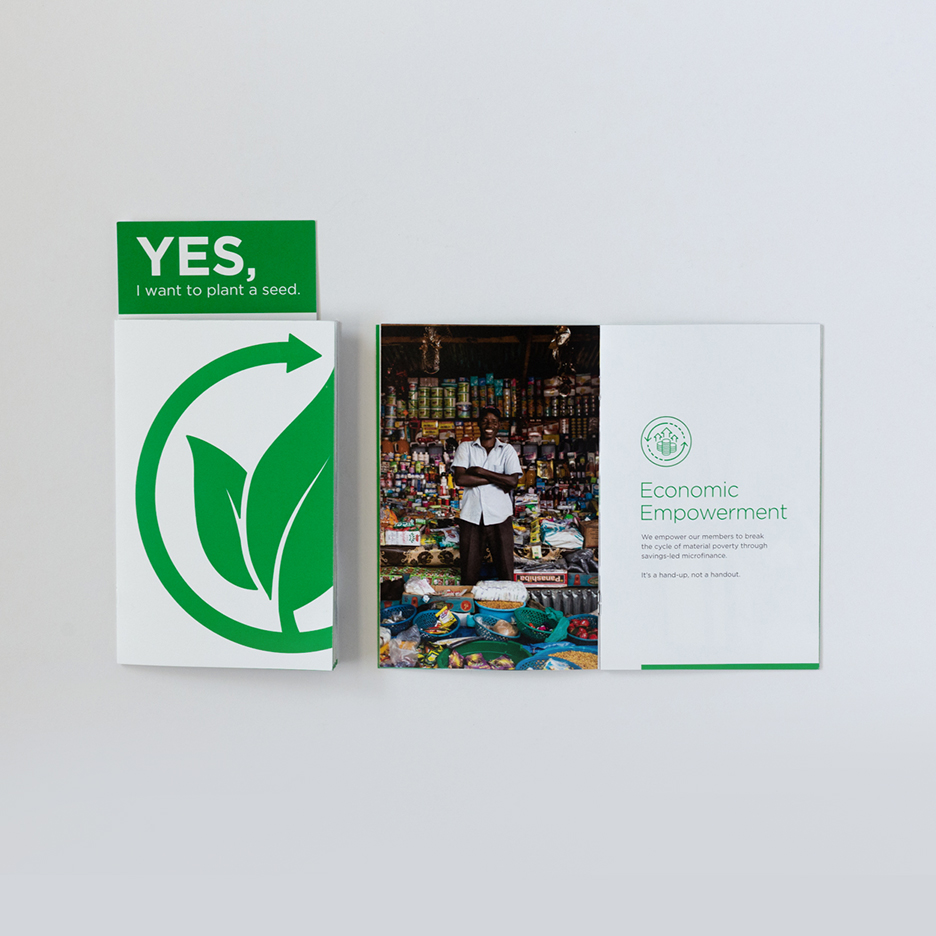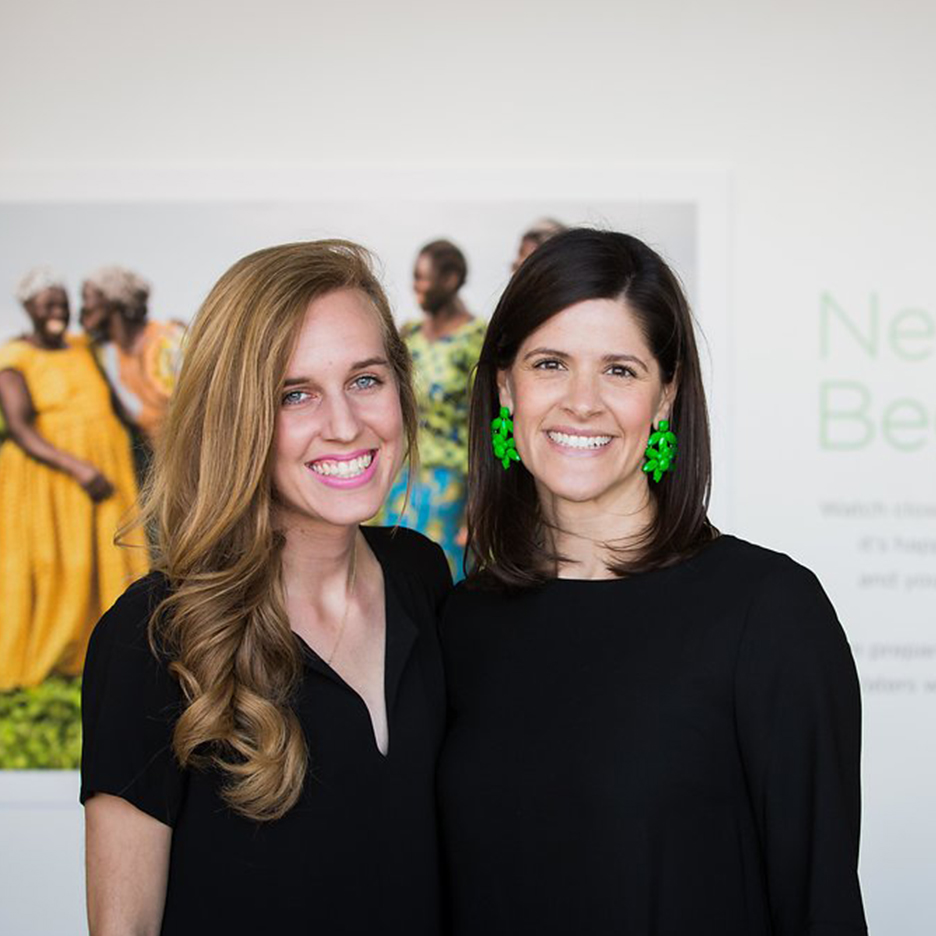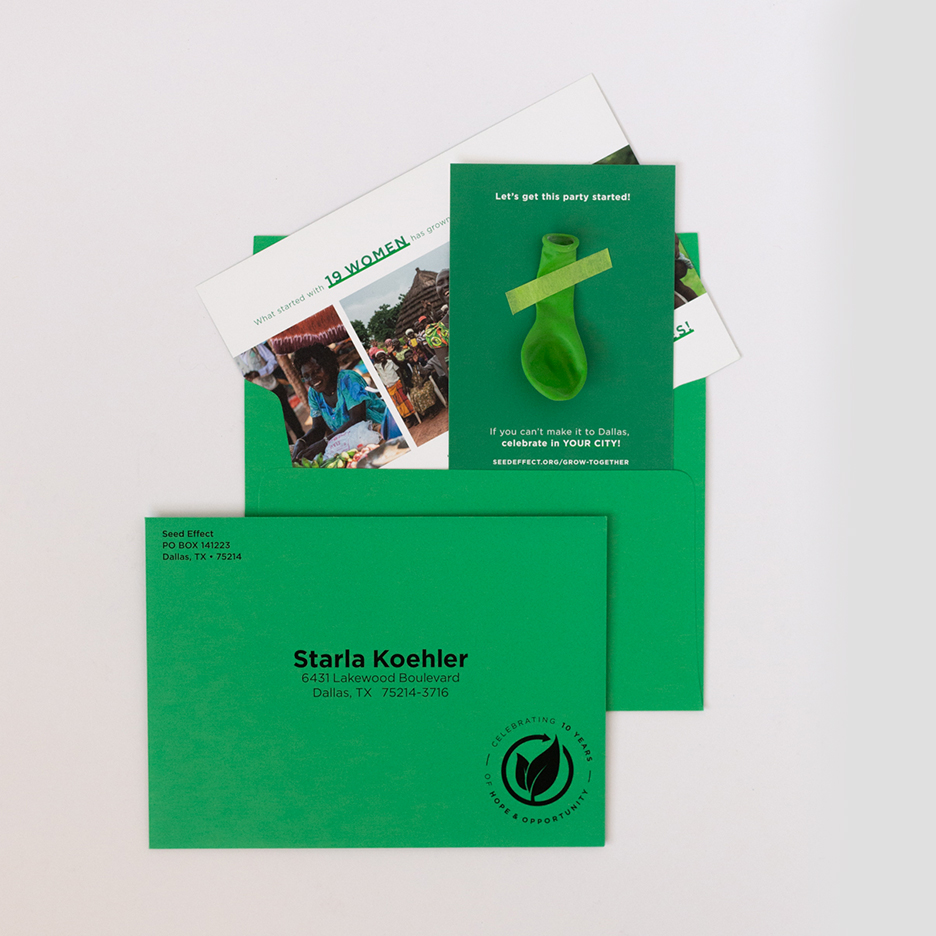 There's no way we could have executed this event without you. 
Thank you for your vision, attention to detail, passion, and overall incredible execution. Thank you for giving everything you have to this mission. You completely outdid yourselves and I couldn't be more grateful.
MISSY WILLIAMS, EXECUTIVE DIRECTOR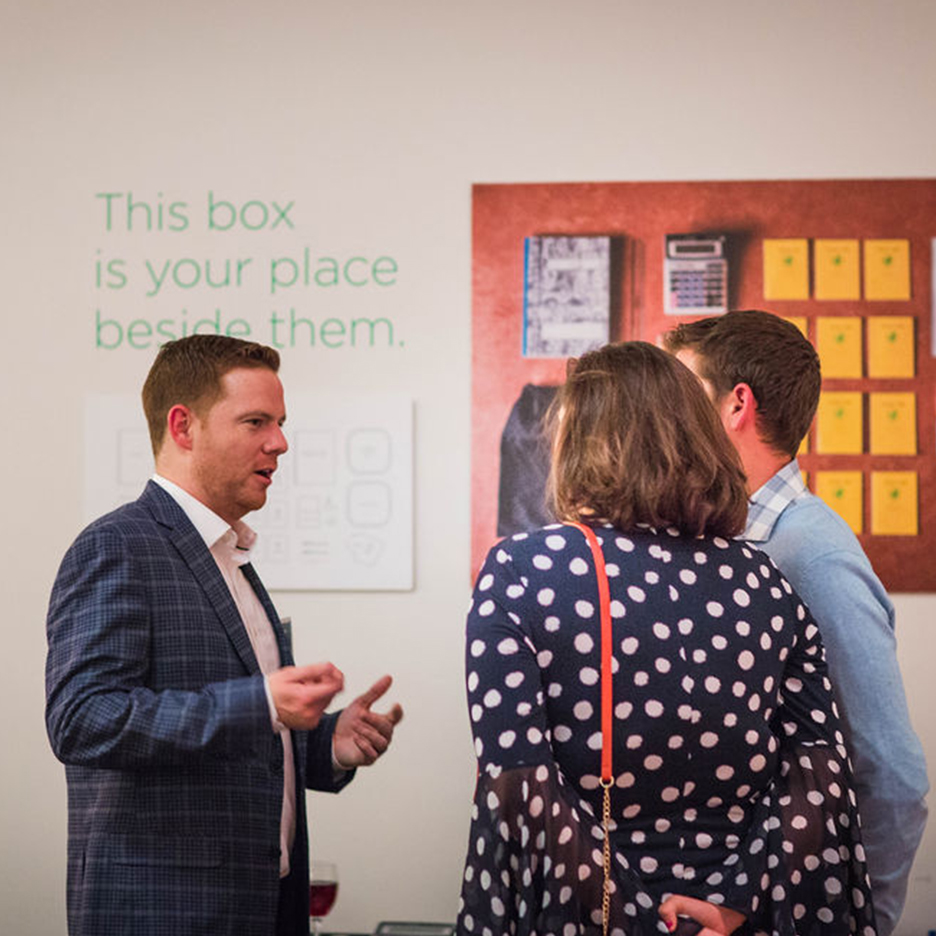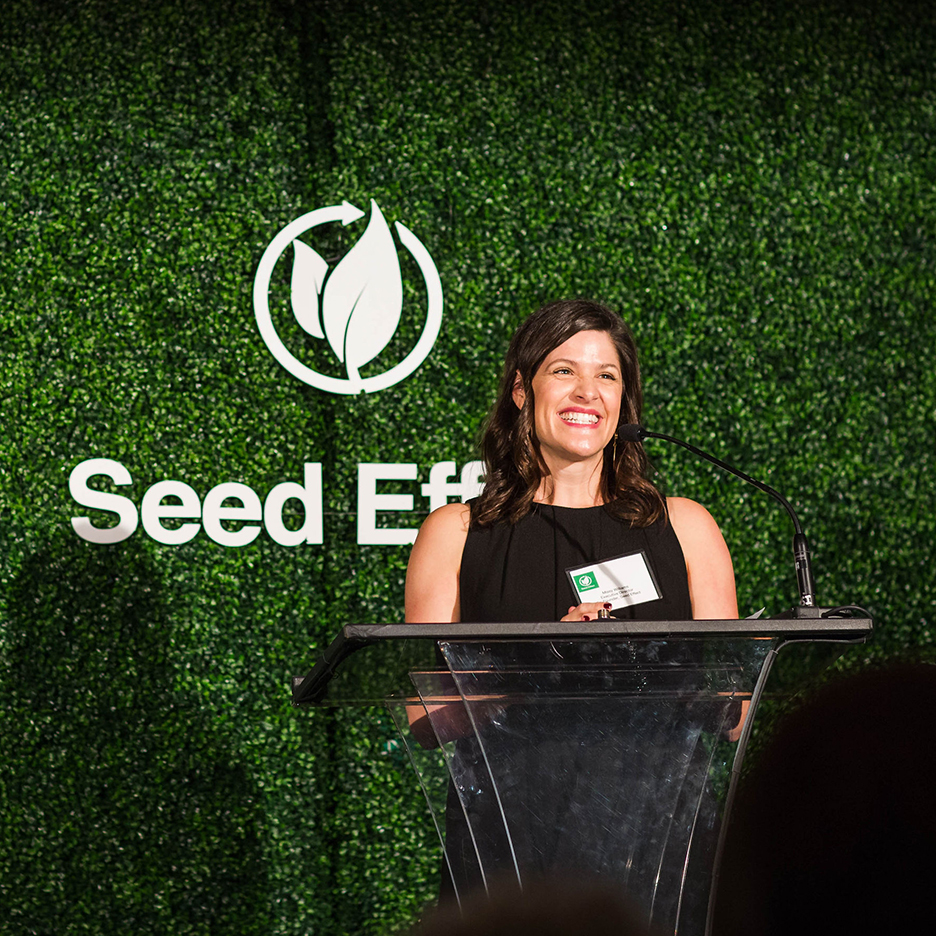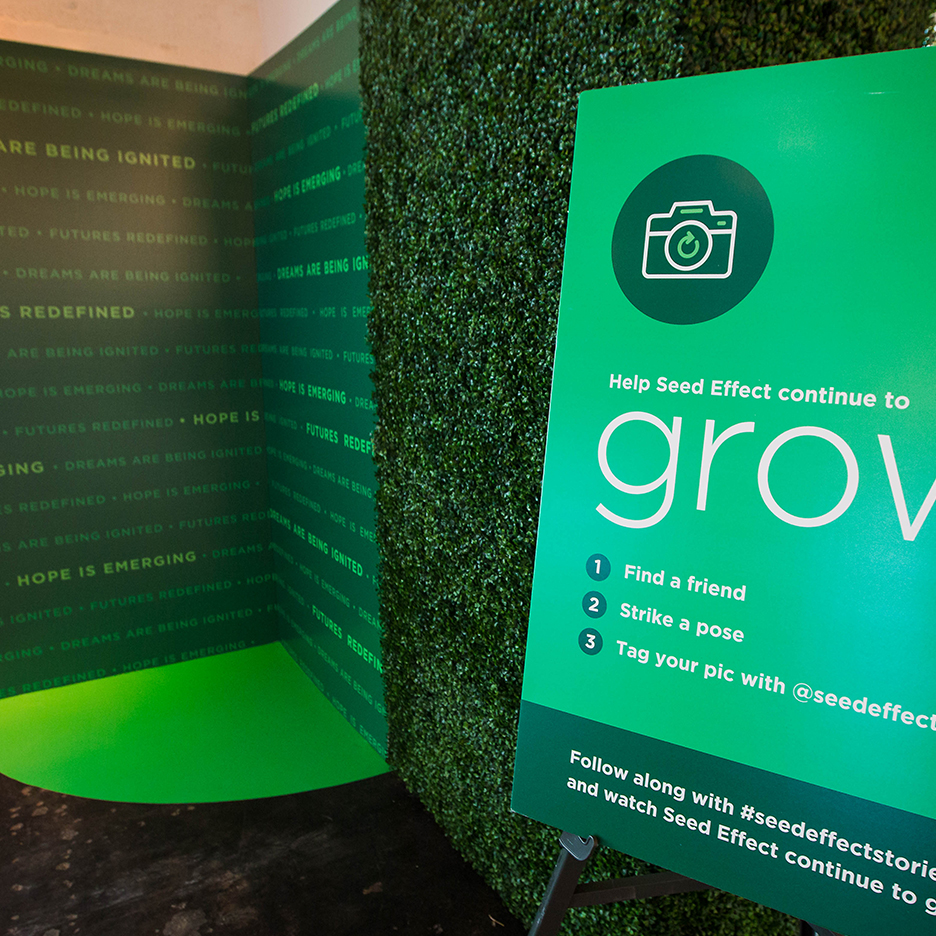 MONTHLY DONOR COMMUNITY
One of the best ways to build sustainability into your organization is a strong, story-driven monthly giving community—like The Greenhouse.
We helped Seed Effect develop a launch campaign and ongoing communication strategy to give monthly donors a warm welcome and behind the scenes look, direct from the Seed Effect Uganda team!
Want to build sustainability in your organization? We have three words for you — monthly donor community.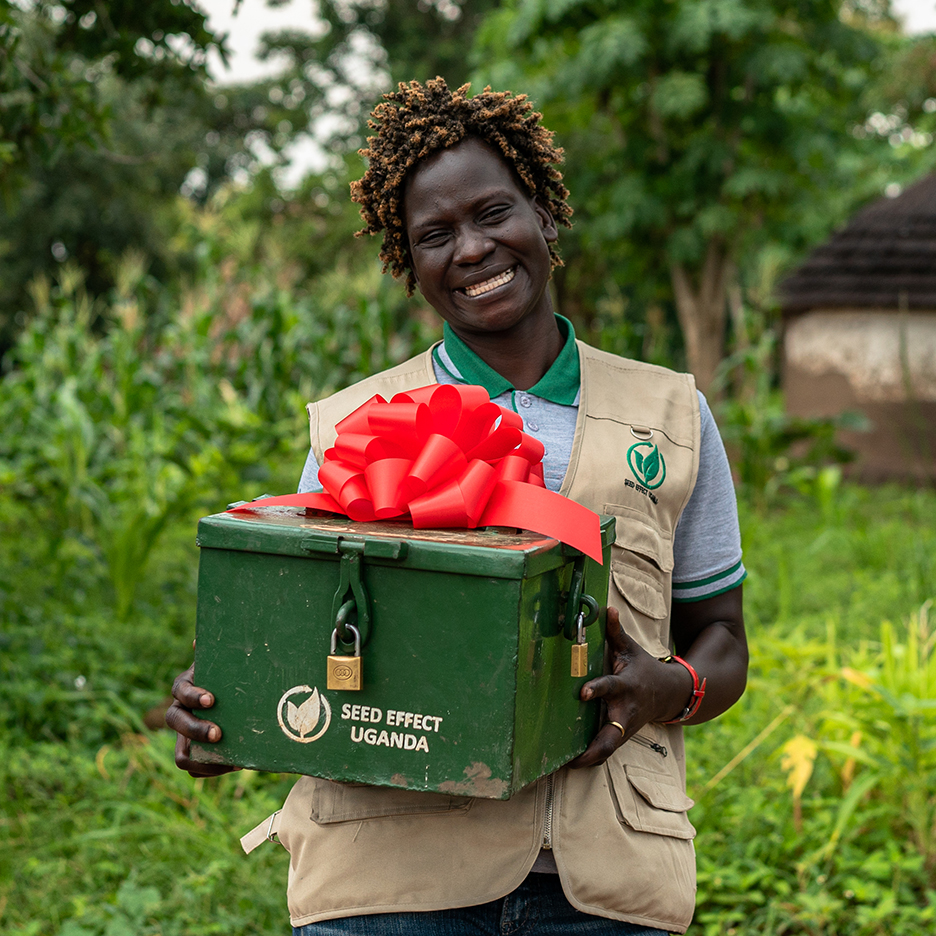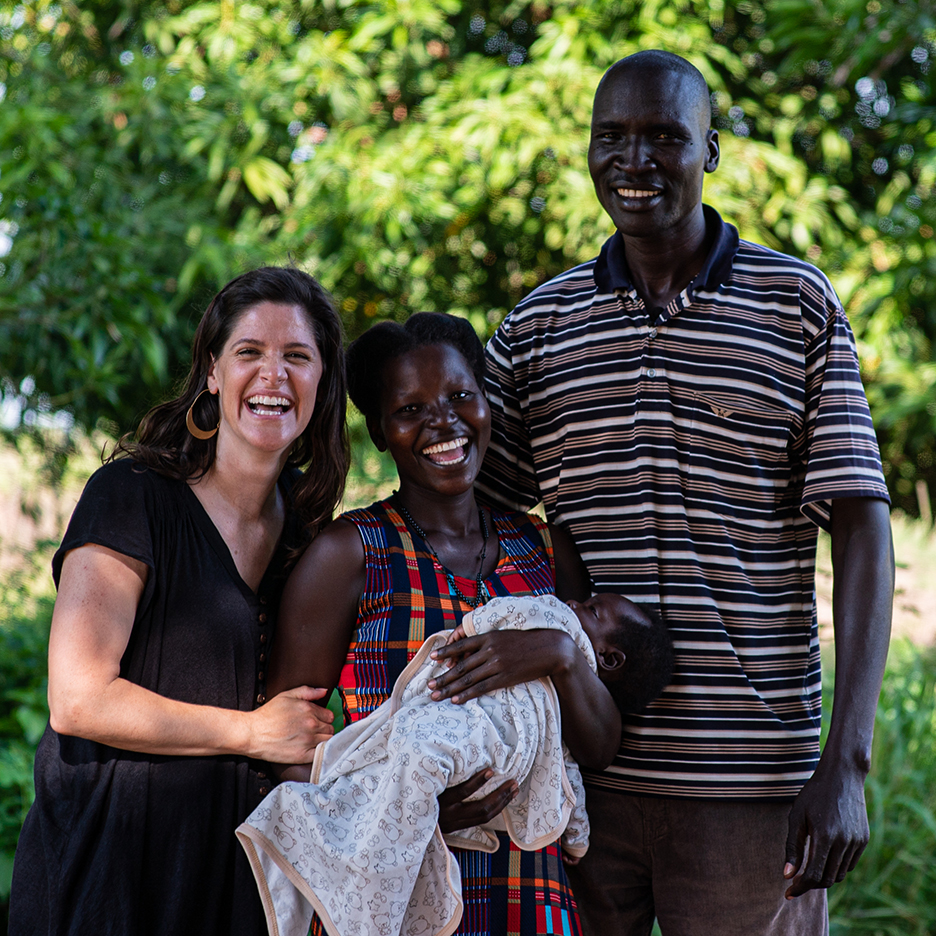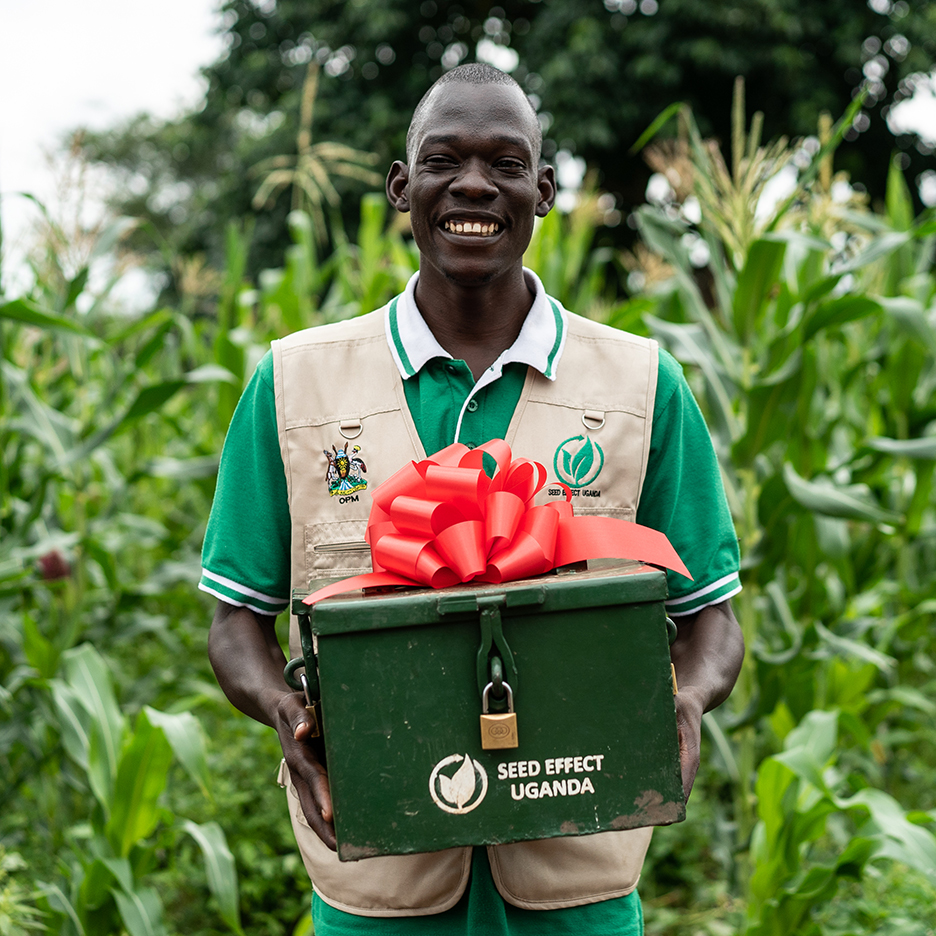 COLLABORATORS
Starla Koehler: Field Production & Direction, Brand & Communication Strategy, Print Layout & Event Design
Derek Dighton: Creative & Art Direction
Liz Bell: Production & Event Design
Jordan Snowzell: Field Photography & Video
Matt Engelking: Video Editor
WANT TO KNOW OUR #1 TIP FOR STORYTELLING?
Make it a priority.
Well organized, quality media can be repackaged to serve you hundreds of ways in the future. By investing time and budget into building a quality media library—you're making one of the smartest stewardship moves you can as an organization leader.