Trying to grow your organization, find new audiences, launch a new product or refine your brand? Campfire is the place to start.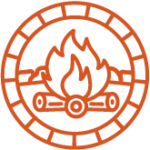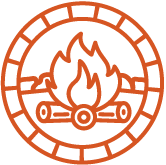 In our two, 3-hour conversations we'll guide you through exercises that reveal helpful insights to bring focus to your brand messaging, clarity to your communications, and a sense of direction to unite your team towards a common vision.
Campfire is a conversation – where you do most of the talking and we do most of the listening. We ask questions to help us dig deep into understanding of what drives you, your values, and the way people perceive your brand. These insights inform your next steps. We take what we heard and help you chart a course of next steps that to move you toward your goals.
Organizations
looking for brand clarity to craft marketing and communications
Creative Teams
who need a brand refresh to spark enthusiasm and create new energy
Marketing Directors
looking for a more clear understanding of their brand and a roadmap for communicating it to others
Together, we'll talk through your current brand direction, your goals and values.
We'll identify brand touch-points and develop engaging call to actions for your audience. We'll also explore what success and failure look like for your brand to help you find a way forward.
About two weeks after Campfire, you'll receive:
Campfire Insights
We compile all of your thoughts and notes and pull out the overarching themes and connecting thread. We put all of these things into a document that will help you better understand your brand and guide brand strategy.
Proposed Brand Strategies
Through the perspective gained in Campfire we'll provide you with recommended next-step strategies.
The foundational recommendations are what you'll need to address first as they are instrumental in creating consistent marketing and communications moving forward.
We also include dynamic initiative recommendations as next-steps to strategically grow your brand once the foundation is in place.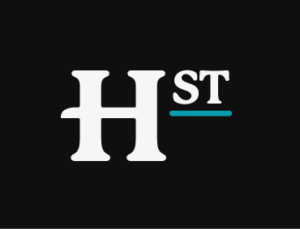 Your vision of where or who you want to be is the greatest asset you have. Without having a goal it's difficult to score.
To make the best use of our time together, we have you send any current marketing materials you have to give us a glimpse into where you're starting from. There are no questions to answer in advance, just show up ready to jump in!
Two, 3-hour conversations over two consecutive days.
We put the finishing touches on your messaging, compile insights and craft next-step strategies for you to move your brand forward.
We'll hop on a video call to present your brand sheet and proposed brand strategies. For organizations looking to partner with Honeystreet's Design Studio, this presentation includes financials for next steps. Discover Insights
Dive into your brand and sort out the meaning behind the hard work you pour into your organization.
Create Consistency
Transform your vision into a sharable message that resonates with your audience. Make a Plan
We'll craft a practical plan that you're excited to execute because you believe in it. 
Why Campfire?
Over the years many organizations have approached our studio asking for individual marketing pieces. Maybe they needed a website, a logo, or a simple style guide? But what we realized along the way is that many of these pieces didn't work to contribute to a strategy. 
Pieces often ended up being used for a standalone instance – which is sometimes fine, but only goes so far. We saw the potential to help organizations think strategically and started asking more big picture questions about their brand as a whole, where they want it to be and how they plan to get it there. This mindset led us to create Campfire as a starting point for our new clients and an energizer for many of our existing relationships. 
We've found that working in this intersection of strategy and creativity has made a world of difference in our work as well as our client's return on investment.   
What does it cost?
The cost for the consultation, strategy and insights is $3,000. Also, Campfire works best when done in person, so whether we come to you or you come to Kansas City, there may be some travel costs as well.
Who should I bring?
Campfire is intended for key decision makers who inherently understand the vision of your business or organization. Too many attendees can make it challenging to make progress and may result in not being the best use of everyone's time. However, for some small teams it can be appropriate to include everyone. Not sure what's best for your team? Just ask, we'll help you navigate who it's best to extend your invitation too.
Why two days?
The Kansas City Campfire is a two-day workshop consisting of two 3-hour sessions. We intentionally break it into two morning sessions to give you time to rest and digest what we discuss.
A destination/retreat style version of Campfire is in the works. Stay tuned.
Is two days enough?
It's easy to get lost in the philosophical background of why we do what we do. Campfire isn't a time to determine your vision. You already know your vision and just need direction and a push to take huge steps to achieve it. Through a series of intentional questions and conversations we've found that most Campfire participants are able to clearly communicate (in a matter of hours) where they want to be. We in turn provide a roadmap to get there. 
What do I need to bring?
Feel free to bring any marketing or communication examples. We'll provide water (or coffee) to keep you hydrated and the materials to guide you.
What about my budget?
Knowing your marketing/communications budget for the year allows us to create the best proposed brand strategies out of Campfire. It tells us what you can realistically accomplish over the next year and helps us identify where to focus your efforts.